Tax Resolution Services
If you're having trouble with federal or state tax collecting agencies, you're not alone. For one reason or another, many taxpayers and businesses get in over their heads with tax debt. When you get hit with late penalties, wage garnishment, or even property liens, the stress that tax issues create can affect every aspect of your life. The good news is that tax help is available. If you're grappling with tax issues—either at the state or federal level—call our seasoned tax consultants at The Levy Group of Tax Professionals. Our tax resolution services include a variety of short-term and long-term solutions to your IRS problems:
Appealing a Government Action
Offers in Compromise
Installment Agreements
Penalty Abatement
Innocent Spouse Relief Claims
Wage Garnishment Cessation
Tax Settlement Negotiations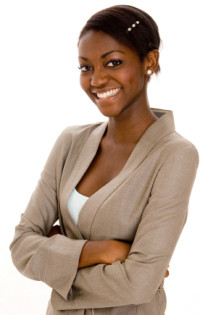 The Levy Group of Tax Professionals has been in business since 1991 to help taxpayers and businesses in the Charlotte area get effective tax relief and solve a wide range of IRS problems. Our team of enrolled agents, tax attorneys, and other qualified tax consultants can provide you with valuable guidance and direct representation before the IRS or state tax authorities. In fact, if you have a tax levy that's been imposed on you, we will immediately initiate contact with the IRS to have that levy lifted. Our seasoned tax consultants will work with you to sort out your state and federal tax problems in the most direct and efficient way possible. We have a total of 22 years of experience in handling all kinds of tax resolution situations, and we'll find a solution that works for you. The IRS assistance we provide includes several effective strategies such as submitting an offer in compromise, pursuing a tax settlement on your behalf, or helping you obtain other forms of tax debt relief.
At The Levy Group of Tax Professionals, we're well versed in the complexities of state and federal tax codes, and we can give you the sound advice and representation you need to get penalties lifted, installment agreements set up, and other meaningful solutions put into place. One of the predictable things about tax problems is that they'll just continue to get worse unless you enlist the help of qualified tax consultants. Whether you're seeking innocent spouse relief, an offer in compromise, or an IRS tax settlement, we have the knowledge, experience, and dedicated staff to bring you the tax help you need. Call us today to get started! We've helped countless individuals and businesses with a wide range of tax relief solutions, and we can do the same for you.
tax penalty abatements
tax resolution
tax settlement