Tax Penalties and Settlements
Has the IRS recently imposed one or more tax penalties on you as the result of overdue income taxes or underpayment of taxes? Regardless of the reason, tax penalties can make a difficult situation feel hopeless. If you're on the receiving end of liens or wage garnishment as the result of snowballing fees and penalties, the possibility of digging yourself out of this deepening financial hole diminishes every day. Fortunately, solutions are available, but you'll likely need an experienced tax consultant to implement them for you.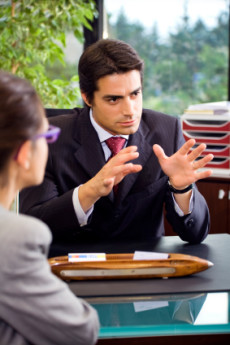 Who do you turn to, then, when IRS income tax penalties keep mounting and your ability to catch up goes from slim to nil? Here in the Charlotte area, The Levy Group of Tax Professionals can provide you with the advice, representation, and tax help you need to resolve your most pressing IRS tax problems. Whether you're looking for penalty abatement services or help in obtaining an IRS settlement, our assistance will enable you to get your financial situation back on track. Take the first step toward getting your tax problems resolved by calling our experienced tax advisers at The Levy Group of Tax Professionals. Since 1991, our firm has been helping clients regain control of their lives through tax settlements, tax debt reduction plans, and even IRS debt forgiveness. We're also authorized to represent you before the IRS and negotiate a tax debt settlement or installment agreement on your behalf. Contact us today to get started!
The Levy Group of Tax Professionals is a results-oriented team of tax attorneys, enrolled agents, and other tax professionals that is well versed in the best methods of penalty abatement, tax debt reduction, and securing tax settlements. Once we've spoken with you and reviewed your financial situation, we can work with you to pursue an appropriate IRS settlement. We'll also provide you with the advice and representation you need to get costly tax penalties lifted. Call or e-mail us to find out how we can help.
When you have an experienced firm working on your behalf, an IRS tax settlement or penalty abatement agreement becomes a realistic goal. Our pros at The Levy Group of Tax Professionals have been helping clients get out from under tax penalties and crushing IRS tax debt for decades, and we can provide you with the results you need to resolve your IRS problems. We have the background and experience to help you pursue options like an offer in compromise, IRS penalty abatement, and much more. Our fees are extremely competitive and our methodical approach to producing the tax relief you need is based on sound strategies and a commitment to resolving your tax problems. Call us today for a free estimate in Charlotte!
Tax Penalty Help
Tax Settlement
Tax Fees and Resolutions
Tax Penalties
IRS Settlement