Tax Attorneys
Some financial issues can be resolved with a quick phone call or e-mail. Tax problems, unfortunately, are never that simple! In many cases, the only way to resolve issues with the IRS is to hire a knowledgeable tax attorney or tax consultant. At The Levy Group of Tax Professionals, our tax attorneys have the experience and credentials to help you address your most difficult tax problems one by one and get them resolved. If you're on the receiving end of IRS threats, government actions, and tax penalties, we can help! Call our tax attorneys today for the legal assistance you need.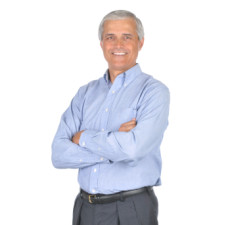 Our tax lawyers have a strong background in the intricacies of federal tax law and are in a position to negotiate directly with the IRS on your behalf. After you've filled us in on your tax situation, we'll devise a strategy to get penalties lifted and settlement negotiations underway. There are an assortment of legal remedies that can help you get your financial life back on an even keel, but the assistance of a qualified income tax attorney is essential to getting those solutions put into place in the most effective manner. Get started by contacting The Levy Group of Tax Professionals in Charlotte for a free estimate.
Whether you need representation in federal tax court or you're looking for help in dealing with tax penalties, our experienced tax attorneys can relieve the pressure and get things sorted out for you. Although your difficulties with the IRS may seem overwhelming and insurmountable, we know otherwise! Our firm's tax lawyers are well versed in federal and state tax codes and have years of experience turning huge problems into more manageable ones. We represent the interests of our clients before the IRS on a daily basis and have a cooperative relationship with agency officials. Get a seasoned tax attorney on your side who knows the options that are available and how to successfully negotiate with the IRS.
If you're attempting to deal with your tax difficulties on your own—or hoping they'll eventually go away—you can be reasonably sure those tax issues will only continue to get worse. The good news is that we know how to get penalties lifted, settlements reached, and compromises hammered out to enable you to put your IRS problems behind you. When you have our tax lawyers working on your behalf, we'll quickly initiate contact with the IRS and begin working on effective strategies for getting your problems with the IRS resolved. Contact us to get started on tax help in Charlotte now!
tax lawyers
attorney taxes
tax law attorney
tax attorney
tax attorney in