IRS Audits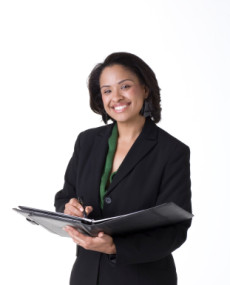 Are you scheduled for an audit by the IRS in the near future? Unless you have nerves of steel and a cool demeanor under all conditions, an IRS audit can be pretty nerve-racking. Being nervous at a tax audit is perfectly natural because you don't know what to expect or how to present your situation. Unless you're familiar with tax laws and are comfortable responding to questions from an IRS tax auditor, the best way to handle a tax audit is to have a knowledgeable tax consultant represent you at the audit. You don't even have to be there!
Our experts can provide complete audit representation to help put your mind at ease when you're facing an individual or business audit. For more information and a free estimate, give us a call at The Levy Group of Tax Professionals in Charlotte. Our tax team has 22 years of experience resolving tax problems for clients and providing the best available audit defense. If the need arises, we can also provide you with the services of an experienced tax lawyer who can appeal your case in federal tax court. In most situations, that's not necessary, but it's good to know you have a team of tax advisers in your corner helping you handle whatever comes up!
Founded in 1991, The Levy Group of Tax Professionals is staffed by experienced tax attorneys, enrolled agents, and other professionals committed to helping you relieve the stress, pressure, and tax problems associated with an audit from the IRS. In addition to providing you with expert audit defense and IRS representation, we can also work with you to submit a credible offer in compromise and help you pursue an IRS settlement as needed, depending on the outcome of the auditing process. Whether you're concerned about an upcoming business audit or an individual tax audit, call us now so we can review your IRS problem and begin formulating a solution.
Why choose The Levy Group of Tax Professionals to represent you at an audit by the IRS? In addition to our experienced staff and our attention to detail, we're also among the more competitively priced audit defense firms in the area. Our objective is to represent your best interests at IRS audits and provide you with the most effective strategies for resolving your IRS problem. We can help you with a variety of IRS tax difficulties and put your mind at ease when it comes to a tax audit or IRS problem. If an IRS settlement is a realistic solution, you can count on our experienced tax consultants to negotiate a favorable installment agreement or tax debt reduction plan on your behalf.
Take the first step toward a tax problem solution by calling The Levy Group of Tax Professionals today for help with your audit, and we'll take it from there.
irs audit
offer in compromise
tax audit