Business Tax Problems
Since your business is your livelihood, there are certain issues you'll want handled by seasoned professionals—and getting help with tax problems is probably near the top of that list! If you need small business tax help, don't wait until issues become worse before getting the assistance you need. Call us today at The Levy Group of Tax Professionals. Our qualified staff has more than two decades of experience in providing business tax help, and we're committed to getting your income tax problems solved in the most expedient way. Contact our team of enrolled agents, tax attorneys, and other tax pros to find out how our tax resolution services can straighten out your difficulties with the IRS. With a total of 22 years of experience in resolving income tax problems for small businesses, corporations, and self-employed people, you can be sure our tax resolution services will provide the guidance, representation, and business tax help you're looking for in the Charlotte area.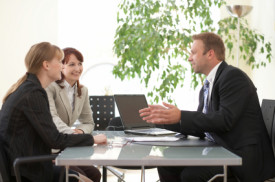 As a full-service tax resolution company, we can help you straighten out problems with payroll taxes, corporate taxes, self-employed tax returns, and just about any other tax issues that might come up. Our extensive knowledge of federal tax codes, IRS settlement procedures, and tax resolution strategies will provide you with the immediate and long-term business tax help you need. We'll negotiate directly with the IRS when necessary, to minimize penalties, correct filing errors, and set up payment installment plans. Regardless of what kind of business tax help your situation calls for, The Levy Group of Tax Professionals has the know-how, the credentials, and the tax resolution experience to bring your tax problems under control. Our goal is to help ensure that you, and your business, don't suffer from the stress and hardship of business tax problems a moment longer!
Our commitment to providing value and the best possible results for our clients is reflected in everything we do. We take pride in our attention to detail, our exceptional negotiating skills, and our A+ rating with the Better Business Bureau. You won't find a tax resolution service in the Charlotte area that is more dedicated to customer service, competitive prices, and producing the most favorable outcome in the shortest period of time. When you need effective business tax help you can depend on, contact The Levy Group of Tax Professionals. No matter what the scope of your tax problems, we can help you straighten out errors, eliminate tax penalties, and negotiate an IRS tax settlement or installment plan that everyone involved can live with. Find out how we can resolve your tax problems and get your business back on a firm footing again. Call or e-mail us today to schedule an appointment with one of our tax resolution specialists and get your free estimate.
small business tax
tax resolution
corporate tax
tax problems