Back Taxes Help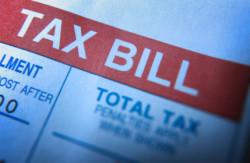 If you're having problems with back taxes, it probably seems as if the IRS is totally inflexible and impossible to deal with. That's the impression most people get when they try to tackle unpaid taxes or late tax returns on their own. Surprisingly, the IRS is often willing to make compromises and set up payment plans, but you have to know your way around IRS procedures and policies—and, of course, most people simply don't have that knowledge. If you're struggling with delinquent taxes and need expert tax assistance to resolve your problems, we can help! Our enrolled agents, tax attorneys, and other seasoned tax professionals can negotiate directly with the IRS or state tax officials to reduce your tax liability and help you avoid problems with back taxes in the future. Call us today so we can begin reviewing your situation and putting a plan into action.
The Levy Group of Tax Professionals has been helping clients file back taxes and get the tax help they need since 1991. If delinquent taxes are wreaking havoc in your personal or business life in the Charlotte area, our tax assistance can make all the difference in the world! What many taxpayers and businesses don't realize is that there are established tax resolution procedures already in place for overcoming problems with unpaid taxes. Taking advantage of these options, however, frequently requires the expertise and guidance of experienced tax consultants. That's where we come in, and we can get the process underway practically as soon as you call.
Experience, knowledge, and competitive prices are among the qualities that make The Levy Group of Tax Professionals different from other providers of back tax assistance in the Charlotte area. Our commitment to being the best at what we do is reflected in our favorable customer satisfaction record and our A+ rating with the Better Business Bureau. While some tax help firms drag their feet in negotiating with the IRS or helping you file your back taxes, we get things going quickly and decisively.
When you need reliable help with back taxes, we're the team of experts you can count on. For individualized attention and the best customer support in the business, call us today at The Levy Group of Tax Professionals. Our extensive experience with back taxes and our commitment to providing fast and effective tax help to our clients is what sets us apart from other back tax assistance services in the area.
Back Taxes Assistance
Tax Help
Delinquent Taxes
Back Tax Problems
IRS Back Taxes